PT Mitra Stania Prima (MSP) is a fully integrated tin mining company operating on the island of Bangka, Indonesia. MSP's key operating activities include exploration, exploitation, mining, processing, smelting, refining, sales and exporting of tin. In addition to that, MSP also participates in Community Development Projects as a member of the Bangka Island community.
Currently, MSP is the holder of one mining concession (IUP No. 188.4/21/ESDM/DPMPTSP/2017) in Mapur. Since 2013, MSP been actively conduct mining activities in Mapur, a 233.5-hectare concession containing 7.071 tonnes of mineable tin (Sn) (as certified by a Dec-2015 JORC Reserve Report). The Mapur mine site is located in the north east of Bangka Island, and it's one of the largest single site on-shore tin mine actively operating in Indonesia.
We aim to provide the best service for our customers using sustainable, fast and accurate approach.
To be a leading tin mining and processing
company in the international market.

To implement tin mining and processing management properly.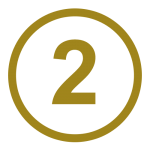 To shape competent human resources with high integrity, that upholds professionalism in carrying out their work.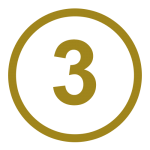 To optimize company value, contributions to shareholders, and social responsibility to the country, society and the environment.